Our next big step is a very important meeting June 26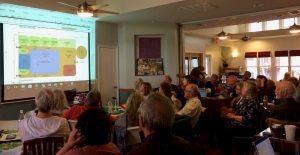 for all of our Founders and any others who have attended one of our Educational Workshops.
At that meeting Action Pact (http://actionpact.com/design/design_and_development) will present the Business Plan: the culmination of the 3 IPA meetings and many years of planning.
This detailed plan will provide a lot of information and guidance for all of us to digest. We are rolling up our sleeves for this next chapter.
We'll keep you posted after we thoroughly analyze the plan and decide our next steps.