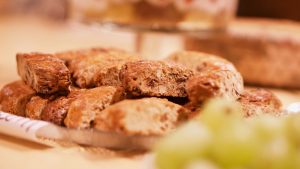 Would you like to learn more about us as well as about various options for your next phase of life?
We are offering our next Informational Workshop the afternoon of June 30 at a lovely private home in Durham.
These workshops are interactional, comfortably structured, and enjoyable. Everyone who has joined us as either Founders or Supporters has attended one of these as a first step, and the reviews are consistently positive.
And we'll serve you lots of yummy snacks!
If you are interested in receiving an invite to this or future workshops, leave a message here  (dirnc.contact@gmail.com) and we'll send you detailed information. If you've already received an invite and haven't rsvp'd yet, we hope to hear from you soon!